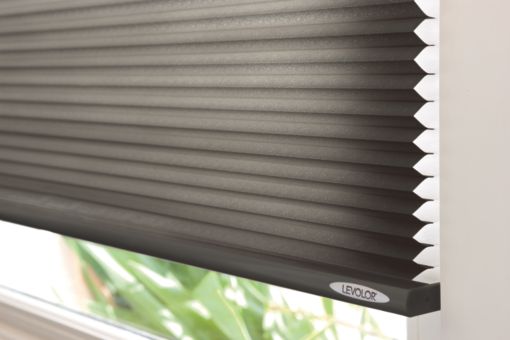 Everybody loves summertime, but it can be a challenge to keep your home cool during the hottest part of the year. If you're looking for new ways to stay comfortable, save energy, and reduce cooling costs this summer, consider upgrading your window treatments. Switching to LEVOLOR® Cellular Shades with Energy Shield can help reduce your annual energy bill up to 17%*.
Available in beautiful colors and exclusive woven fabrics, LEVOLOR Cellular Shades work extra hard when the weather is hot. In addition to controlling light and providing privacy, they also:
Block outdoor heat, even on sunny days
Contain cooled air, so rooms stay comfortable longer
Longer days mean more hours of sunlight, too. LEVOLOR Cellular Shades also offer protection against damaging ultraviolet light. Solar UV rays not only heat up your home, but also fade furnishings, floor coverings and artwork. LEVOLOR Cellular Shades are rated to help you gauge the best solution for your home, with fabrics that block up to 99% of solar UV rays.
With LEVOLOR Cellular Shades, saving energy is a thing of beauty. Click here to view our complete collection, and learn how you can easily transform your house into a beautifully efficient home.
*Savings of 17% are an estimate based on simulated use of particular windows in ten largest metro areas by climate region using RESFEN 6 software.