What's the difference between LEVOLOR® Real Wood and Faux Wood blinds? Both deliver exceptional light control and a timeless aesthetic, but look closer and you'll find that they're made from different materials — giving you the flexibility to choose what's right for your space and your style.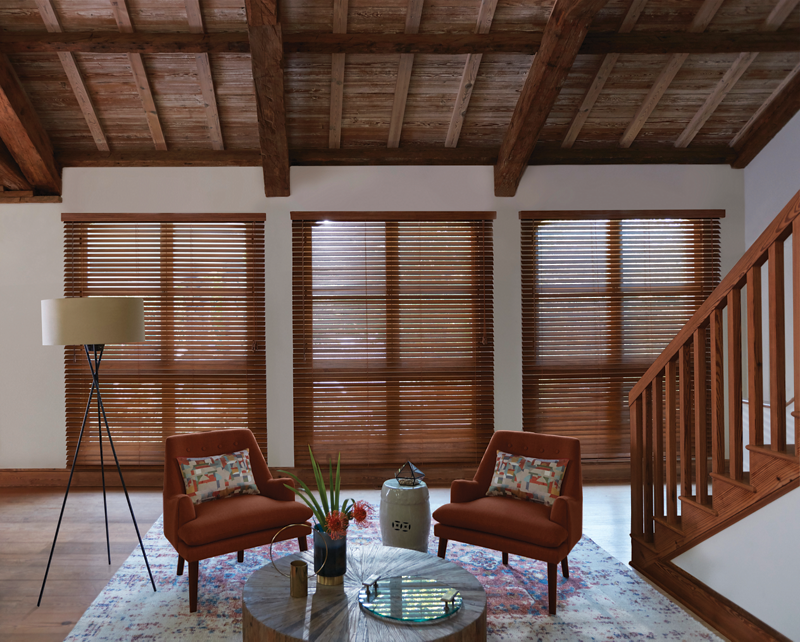 Real Wood Blinds
Real Wood Blinds are the real deal. These blinds are made from genuine, natural wood that brings unparalleled warmth and beauty to your home. Our lightweight, premium hardwood slats show subtle variation just as nature intended yet are matched for a seamless and uniform look. Our newest collection of Real Wood Blinds come in a wider assortment of rich finishes and painted options as well as three slat sizes: standard 2", 2.5" for a grander view, and 1" which are ideal for doors. Depending on your chosen finish, Real Wood Blinds may have organic characteristics such as subtle grain patterns, fine lines, knots, or burls.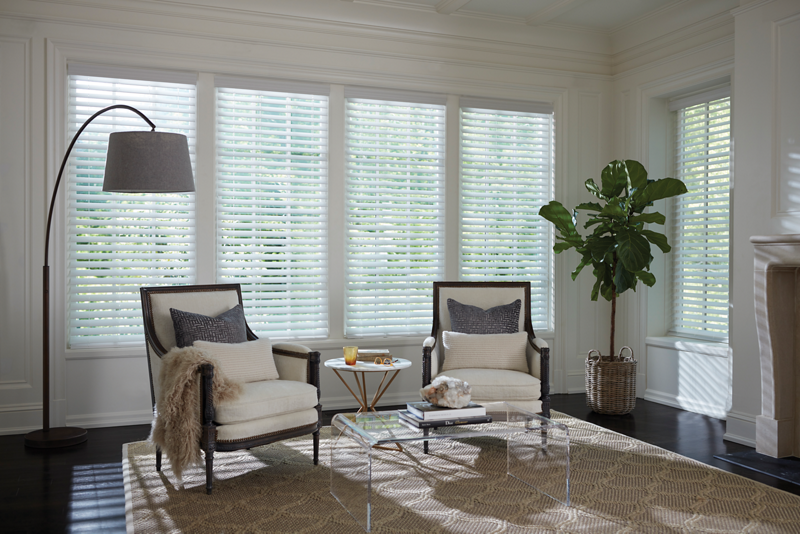 Faux Wood Blinds
Our unique NuWood™ material resembles real wood but is made from a resilient, wood-like material that won't warp, crack, or fade. It's a smart choice for rooms that can get humid, such a bathrooms and kitchens, as well as other high-activity spaces. Faux wood blinds share some of the same finish options as real wood blinds in two slat sizes — 2" and 2.5" — to give you a coordinated look across your home. With a 100% PVC-free design, each NuWood™ blind ensures the highest quality at an incredible value.