How can you keep your home cool this summer without breaking the bank? It can be as simple as replacing your window coverings with LEVOLOR® Custom Cellular Shades. These energy-efficient shades work in two ways: they block outdoor heat from coming in and keep cooled air from escaping through your windows for year-round comfort.
Cellular Shades are a great solution for rooms that are difficult to cool down due to high ceilings, large or drafty windows, or have appliances that generate lots of heat like stoves, TVs, and dryers. With varying light control options, you can opt to gently soften light with light filtering shades, enhance privacy and darkness with room darkening fabric, or do both with our two-in-one Day/Night style that has both a light filtering and a room darkening fabric. For additional insulation, consider LEVOLOR's exclusive Energy Shield™ liner or Double Cell design, available in select fabric collections.
So how does it work? Let's break it down.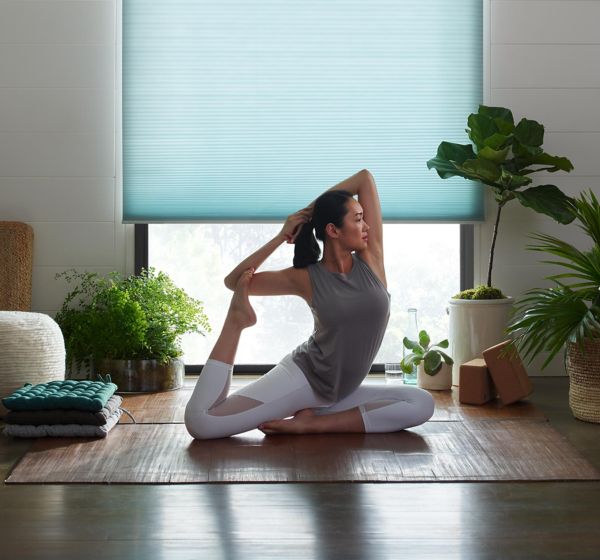 Keeps Heat Out and Cooled Air In
Cellular shades' unique honeycomb design traps air in "pockets," preventing hot air from coming inside through your windows. While the temperature outside may fluctuate throughout the day, your home stays comfortable and cool all day and night. Just as cellular shades trap outside air from coming inside, they also keep your cooled air from escaping your home, during the summer preventing your air conditioner from having to work harder.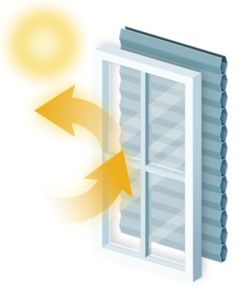 How to Add Even More Insulation
You can further increase the level of insulation through one of two options: LEVOLOR's exclusive Energy Shield™ liner or a Double Cell fabric construction. Both provide additional layers of insulation but in different ways. The Energy Shield™ liner lines the inside of the cells to help hold even more air in the honeycomb pockets. Double Cell shades have two pockets to trap air, offering greater insulation over of a single-cell shade. Both are great options for keeping your home cool during a heat wave.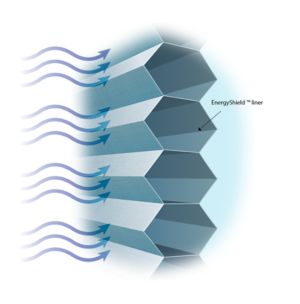 Look Good, Feel Good
Cellular Shades don't just transform the way a room feels, they transform the way it looks too. LEVOLOR's Custom Cellular Shades are available in more than 200 fabric, color, and texture choices, from classic Whisper White to heathered Marine Blue and dozens in between to suit your style. Ready to update your home for the summer? Click here to see the entire collection and order free swatches so you can compare light control and color options at home.