We are very excited to announce LEVOLOR® has partnered with Habitat for Humanity. Habitat is the leading global nonprofit organization helping families and individuals in need of decent and affordable housing. As a Habitat supporter and window covering supplier for 2019, LEVOLOR is donating $1 million dollars in blinds and shades.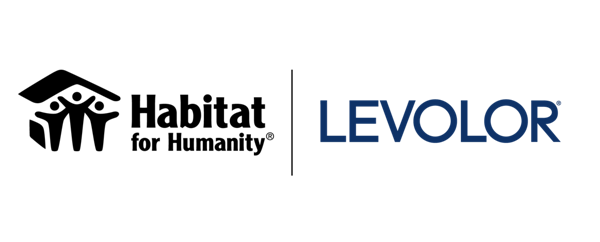 "We're proud to partner with Habitat to provide products that add comfort to people's daily lives and help turn a house into a home." — Christian Leard, president of LEVOLOR.
As part of our partnership, LEVOLOR will be supplying two products to bring privacy and comfort to new Habitat homes: cellular shades and metal blinds.
LEVOLOR Cellular Shades provide the privacy every family deserves while the insulating honeycomb design helps keep homes cooler in the summer and warmer in the winter. Our metal blinds offer Habitat homeowners versatile light control in a lightweight-yet-durable design. To ensure each new home works for the whole family, both our cellular shades and metal blinds feature cordless designs. The elimination of dangling cords improves safety for young children and pets, making each a certified Best for Kids product.
For more information about our partnership, see Habitat's official press release.