How Window Treatments Contribute to Your Style
Style in your home is all about reflecting your personality through different decor elements such as art, rugs, furniture and of course window treatments. In addition to providing light control and privacy, blinds, shades and shutters contribute to the overall style of a room due to their aesthetic. Some feature bold design, others serve as a simple backdrop, and many add in color and texture.
So how do window treatments fit with different styles? To help you get started, we've compiled some suggestions to spark some inspiration.
Modern Sophistication
Sleek sophistication often comes to mind when we think of modern style. Window treatments fit in well with this style by taking on a more straightforward approach. For instance, the industrial sensibility of metal blinds can be chic and modern when combined with other modern elements that coordinate with their timeless materiality. They almost appear effortless yet purposeful at the same time.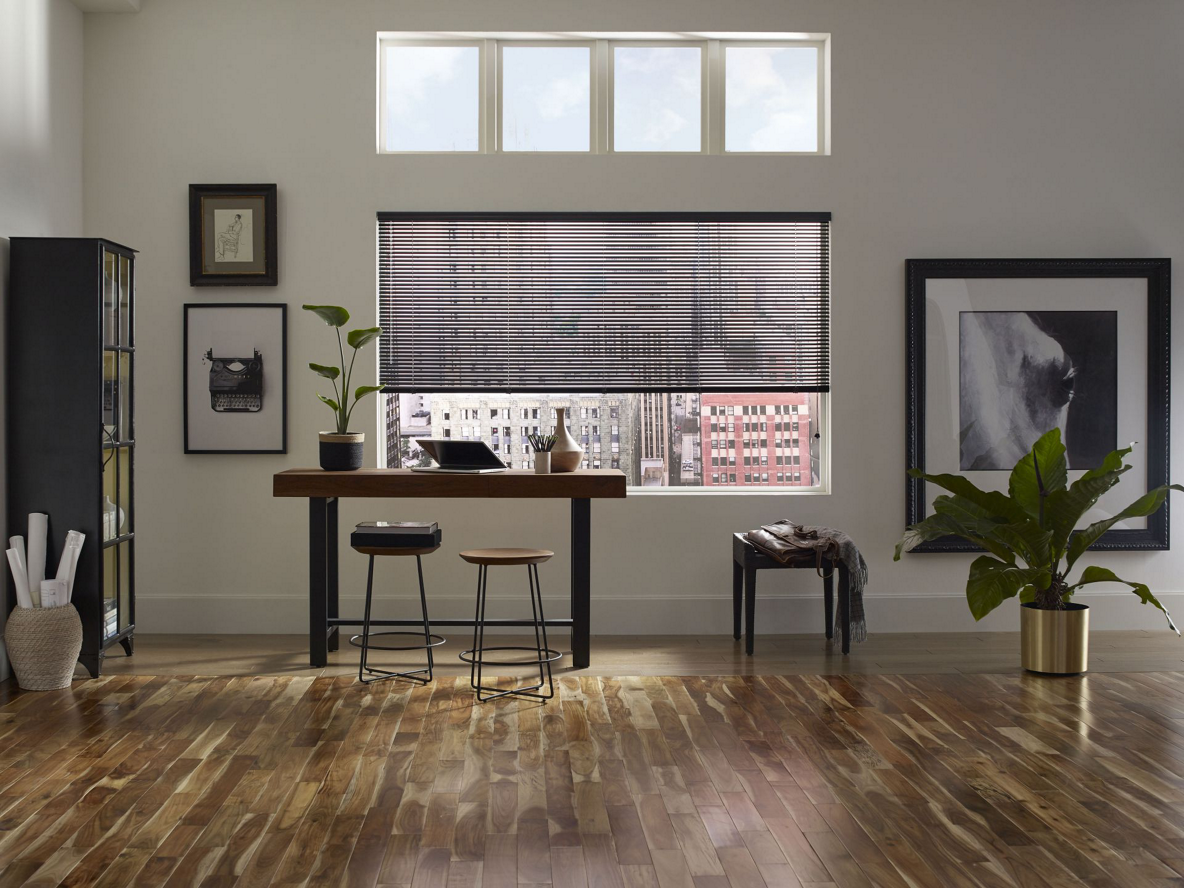 Similar to the simple and straightforward nature of metal blinds, banded shades kick things up a notch by providing a more striking and bold visual element to the window as well as providing more flexibility in light control. The alternating bands of fabric and sheer afford more variety in material choices, which allows the shades to seamlessly blend with your decor.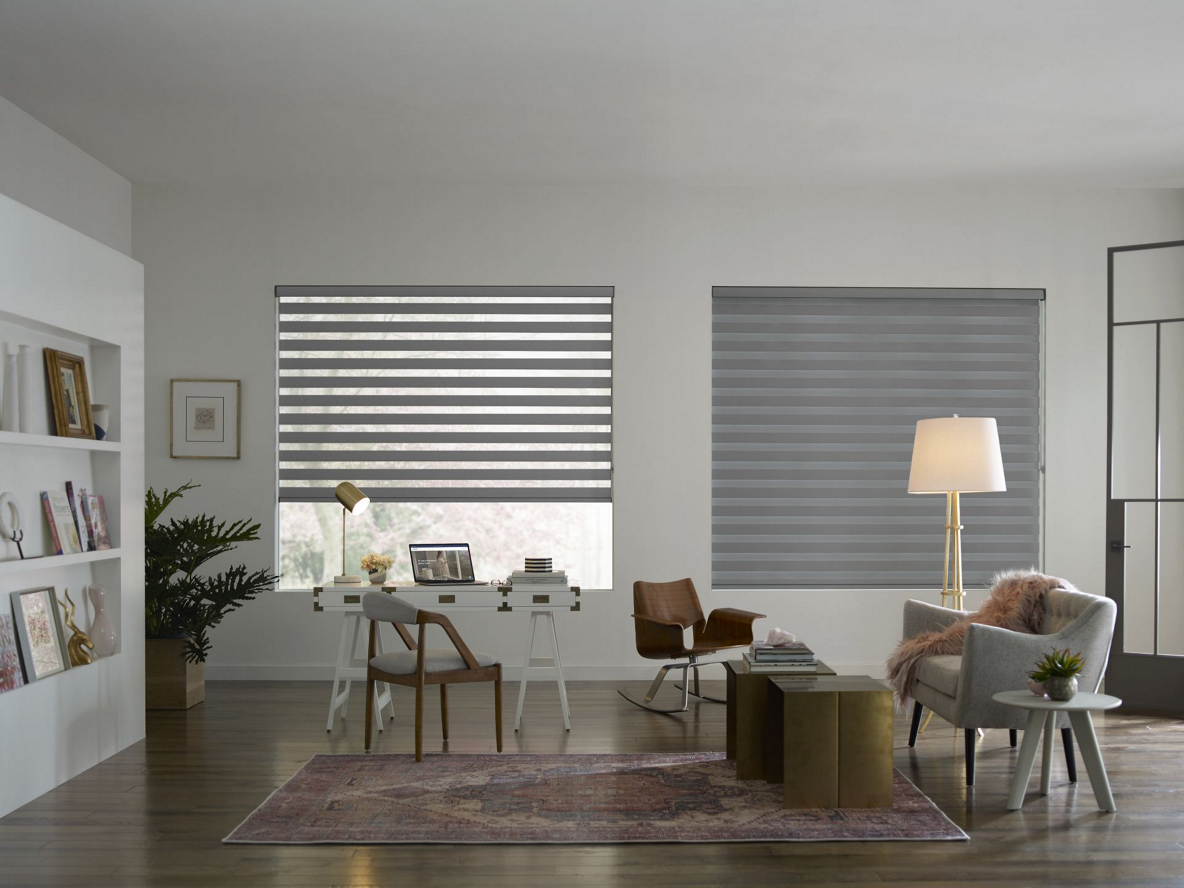 Minimalist Simplicity
Sometimes less is more, especially when it comes to window shades. Roller shades are the perfect example of how simplicity can provide a clean look that is refreshing and less formal. This approach works well for casual gathering spaces in the home like a media room or breakfast nook as well as for tighter windows often found in a laundry room or guest bathroom. Don't let the simplicity fool you - this clean and minimal look can sometimes be the perfect touch by allowing other elements in a room to take center stage while still layering with the overall style.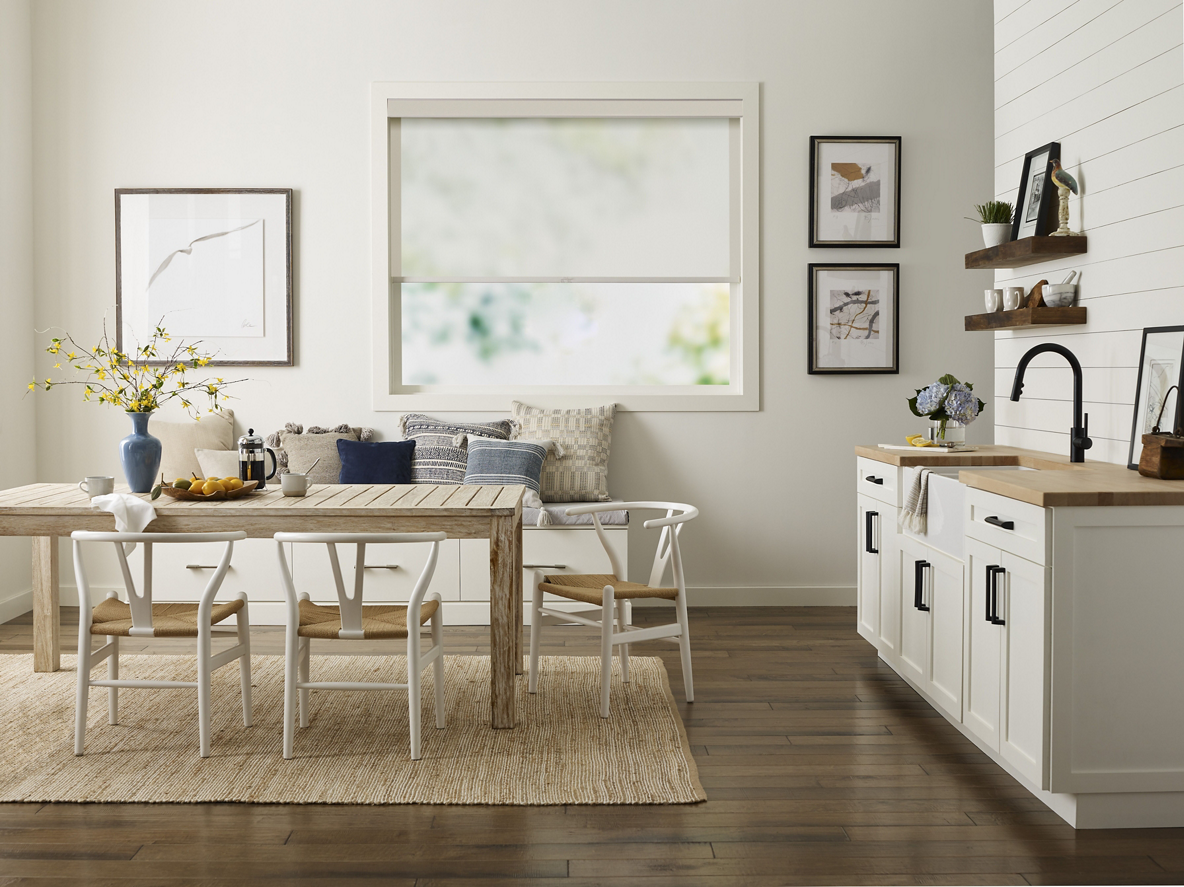 Taking minimalism to the next level, panel track shades offer a distinctive look adding the right amount of style while still retaining a straightforward quality that fits in well with more minimal design. These shades are ideal for covering large windows or patio doors as well as providing beautiful height and layering to the room.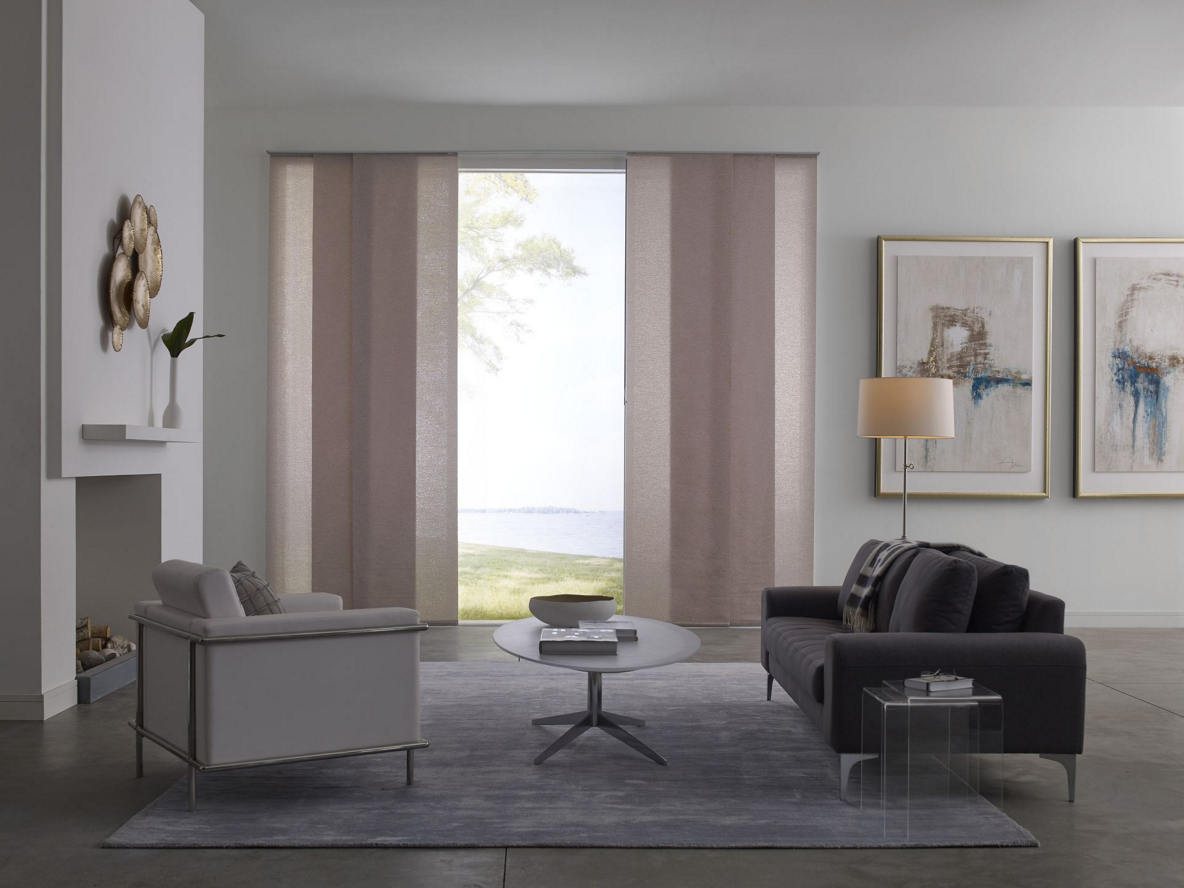 Cozy Transitional
Transitional style is all about striking a balance between different elements, materials and textures that creates a cozy environment when combined. When styling a room, window treatments can be the "cherry on top" that completely transforms it into a comforting space with depth and interest. Natural shades work wonders in many spaces because they always bring an additional element of texture. The earthy and tactile quality creates balance and a sense of harmony. These shades look particularly smart in white kitchens because they add warmth and casual style in a space that is mostly one color.
Another approach to cozy and transitional style is blending together wooden elements to create warmth. Wood blinds are a tried and true window covering that look particularly great when paired with other wooden furnishings. The repetition of wood and warmth makes the space feel inviting, comforting and cohesive.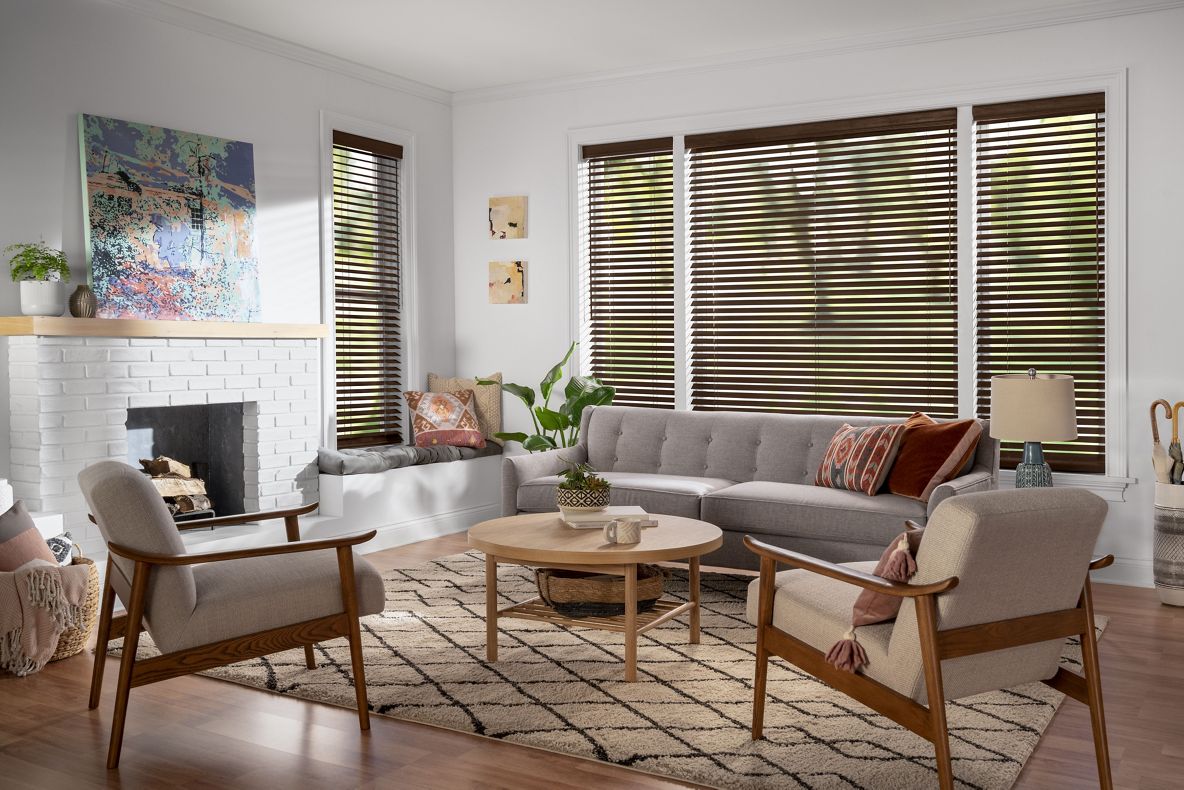 Classic Traditional
Traditional style is all about gracious details that layer within a space. When it comes to traditional style, many window coverings can work but nothing quite compares to the elegant design and light diffusion of sheer shadings. Combining the softness of shades, versatility of blinds, and glow of sheer, these shades are a great finishing touch in elevating a room with grace. While suitable for many rooms, we think formal spaces or rooms you want to feel extra special work best with these beauties.
Shutters are another window treatment that evoke classic flare while providing superior durability and timeless design. The versatility in function as well as style allows shutters to fit in many different rooms - often they are consistent window treatments outfitting a whole house. While timeless they still lean towards traditional but are never stuffy.