One of the most important things to consider when measuring windows for your custom blinds and shades is the depth of the window frames. Depth matters when choosing inside mount blinds and shades because it determines the window treatment types and style options that will fit properly and operate smoothly with your windows. For custom shutters, visit here.
Oftentimes overlooked, depth of the window frame accounts for many aspects that need to be considered when measuring. Will the depth of the window frame accommodate the specific product you want? Are there any obstacles that could be in the way and affect how it operates? How will the window treatment look once installed? These are all important questions that we have answered for you to help ensure you get the best fitting window blinds and shades.
Required Minimum Depth
Considering depth when measuring for custom window treatments starts with accounting for the Required Minimum Depth, which is the minimum amount of depth needed to properly install and accommodate a specific window treatment. Since LEVOLOR offers blinds and shades with various styles and functions, each product has a Required Minimum Depth ranging from ½ inch to 3 inches.
The window treatment's Required Minimum Depth is critical because if your window frame is not deep enough, you will need to either choose the outside mount style or choose a different product. Check the Product Specification for the window treatment type you're considering to ensure there's enough depth. For easy reference, use the chart below, which lists out each Required Minimum Depth by window treatment type.
Window Frame Obstacles
Now that you understand how different window treatments have a specific Required Minimum Depth, it's time to account for the next aspect of depth: window frame obstacles. Window frame obstacles are anything that jut out within the window frame, which could interfere with how a window treatment functions or hangs. Common obstacles inside a window frame include the bottom sash of a double-hung window and window hardware (handles, latches, etc).
Window frame obstacles are important to consider when measuring for blinds and shades because they ultimately affect the amount of depth available within the window frame. These obstacles need to be accounted for when gathering measurements because they could inhibit a window treatment's functionality. For example, if opening or closing your Faux Wood Blinds, will the vanes hit any window handles? When raising or lowering your Roman Shades, will the bottom get caught on the bottom sash of the double-hung window? Some food for thought when it's time to grab the measuring tape and record your measurements.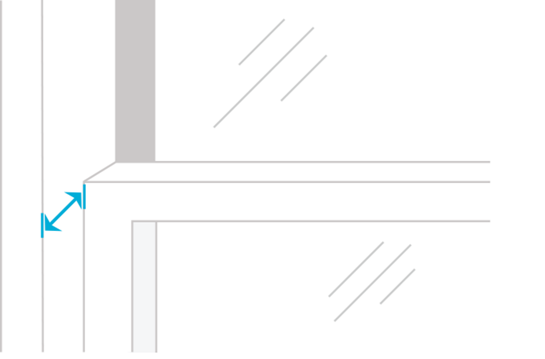 Considering the Results
Once you determine your window frame (and any of its obstacles) can accommodate your desired window treatment's Required Minimum Depth, it's important to also consider how it will look once installed. Just because a product has a Required Minimum Depth that works in your window frame doesn't mean the entire window treatment will be completely set inside. The headrail and valance may protrude from the window frame instead of being flush. Some protrusion is common, especially if the window frame is not as deep, and should be considered before ordering.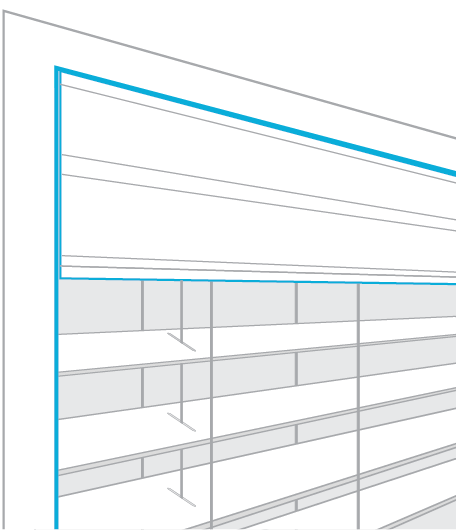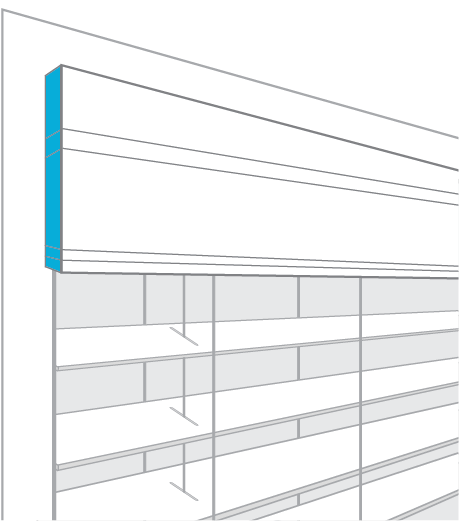 To check out the specific dimensions based on different headrails, valances, and operating systems, see the Product Specification for each window treatment.
Measuring Tips for Depth:
Measure all windows accurately - even if they appear identical.
All measurements should be to the nearest 1/8 inch.
Use a metal tape measure as cloth ones may stretch.
Do not take deductions from your measurements. We will make required adjustments to ensure a perfect fit.
When it comes to achieving the best results for your custom blinds and shades, depth is crucial to understand and account for when it's time to measure. For more information about measuring for blinds and shades, visit our How To Measure page where you can find detailed instructions and a downloadable guide.